10 Days Super Saver Package
69,999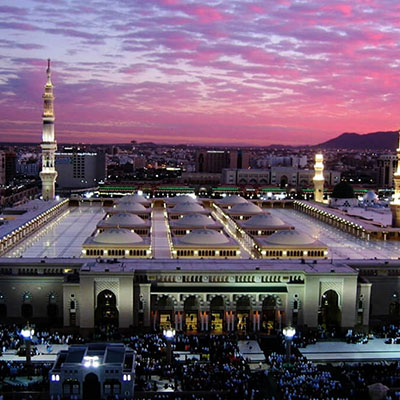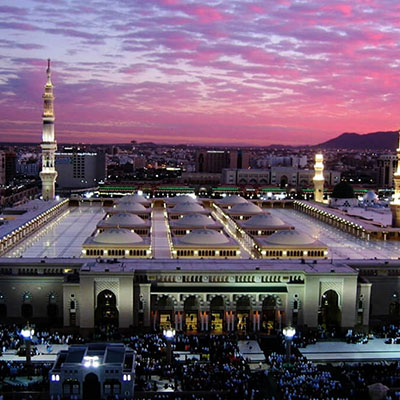 Overview
Umrah, often called the lesser or the minor pilgrimage is a spiritual journey which is undertaken by millions of muslims every year to wash off their sins and garner Almighty's blessings. According to the popular beliefs our beloved prophet performed Umrah four times in his life therefore making it a sunnah. This means that every abled person has to perform him at least once in life. Umrah is performed in Masjid al-Haram which is located in Mecca. Mecca is considered as the holiest city for muslims because it hosts the Holy Ka'ba which is considered as the house of God.
This package has been designed for those who are running short of time and because of this lack of time they cannot spent fifteen or twenty days in Mecca. The components of this package will allow the pilgrims to perform Umrah in a short span of ten days without any hustle. We assure you that no ritual will be done hastily nor any ritual will be left incomplete.
Makkah Hotel
Ethar Al Wajh /Al Qliyan Palace/Al Qaswa Tower/ Shurakaa Al Khair (1000 MTR) Shuttle Bus Services
Madinah Hotel
Al Karam Silver /Kunoz Al Taqwa/Muna Al Salam/Burj Muadda (500 MTR)
Package Details
Rates Valid for Delhi & Mumbai only.
Flight from all major Cities in India
for Lucknow, Srinagar & Hyderabad, Bangalore / Nagpur / Kolkata / Jaipur, Chennai & many more
CHILD POLICY
Infant (up to 02 yrs of age ) 34,999/-
Child (02 to 06 yrs) without Bed 9,999/- less from Adult
Child with Bed same as Adult.
Inclusion
Via Flight
Umrah visa with insurance
Stay in the hotels (05 nights in Mecca + 04 nights in Medina)
Distance till Mecca hotel from divine boundaries is 1000 M
Distance till Medina hotel from divine boundaries is 500 M
Indian cuisine served by Indian chiefs
Arrival at Jeddah, Our Transport pickup & drop at Hotel of Makkah
Tour guides will be assigned for ziyarat tours of Mecca and Medina
AC Deluxe buses will be provided for transportation
Talbiya- Umrah kit
Laundry facility
Local staff at your service
24/7 customer support
Requirement
A bona fide Passport which is valid for another 6 months
Passport size photograph which should have a white background
PAN card
Itinerary
Suggested Day Wise Itinerary:
DAY 1: The group will jet off to Jeddah . AC Deluxe buses will transport the group to Mecca hotel. After accessing the hotel and checking in the tour guide will take the group for Umrah
DAY 2: Set off for Haram Sharif
DAY 3: Ziyarat at local shrines in the supervision of tour guide
DAY 4: Visit Haram sharif and perform 2nd Umrah at Masjid Asha with assistance of tour guide but pilgrims have to manage their own transportation
DAY 5: Pack your bags as we going to Medina
DAY 6: Set off for Majid E Nawabi
DAY 7: Ziyarat at local shrines in the supervision of tour guide
DAY 8: Offer prayers at Masjid E Nawabi and/or explore Madinah as per your convenience
DAY 9: Set off for Majid E Nawabi
DAY 10: Pack your bags, reach the Airport and take your flight back to India.
Note : - Mentioned Itinerary are tentative and may be change as per group or by the company